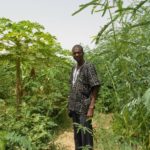 Dr. Ousmane Pame is an educator and a community leader. He worked as the resident Academic Director of Living Routesat the Dakar Earth Rights Ecovillage Institute. He is the director of academic programme in ecovillages which engage international and local students on rural community projects.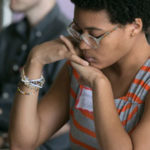 REDES Logistics and Development Officer, Johnnie Lee, is a New York Native from the Bronx. She enjoys researching and watching documentaries pertaining sustainable villages and communities. In January as part of the winter Service Learning program with the City College.
Khaly MBENGUE is the Director of the Higher Education Institute of Ecovillage, ISEDE. Consultant in Ecovillages and Permaculture, Agroforestry-Environmentalist, Project Manager / Programs, he is also specialist in New Agricultural and Environmental Technologies. Khaly MBENGUE is a committed activist of Endogenous Sustainable Development serving African communities through REDES and GEN-Africa.
Ibou NGOM is an educational professional. He is a graduate of the State University of Odessa in Ukraine where he obtained a Master in Slavic Philology and a title of Translator-Interpreter. He is the Headmaster of the high school of Bambey Serere where he introduced the concept of Eco-high schooll.
Recent graduate of the Colin Powell School for Civic and Global Leadership at the City College of New York having studied international relations and reviving a degree in International Studies. I have learned about the various political, social and economic factors that exist between states and non-state actors. In January 2017, I spent three-weeks studying sustainability in eco-villages in Guede and Dakar, Senegal.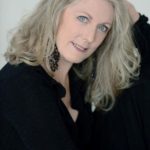 People and their cultures have always held a deep fascination for me. I yearn for the chance to expand and grow within the roots of Africa. This is my passion. I want to create a positive destiny for the betterment of a worldwide understanding of all peoples and the humanitarian concerns that we are facing in this new global age.
Analyst-programmer of training, Mr. Oumar Seck is webmaster and trainer in Information Technologies and Communication, capitalizing an experience of more than 15 years in this profession. He discovered this vocation with the creation of the training center "3CTIC (Center of Creation of Capacities in ICT)" of the NGO CRESP (Resource Center for Emergence Participative) located in Yoff, and of which he is a member founder.