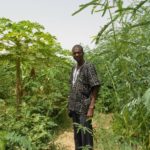 Dr. Ousmane Pame is an educator and a community leader. He earned his PhD in 2002 and Doctorat d'Etat in 2015 at Cheikh Anta Diop University in Dakar (Senegal). He is a lecturer at Dakar University and has taught French and English languages, African literature and traditions in several American study abroad programmes in Senegal.
Khaly MBENGUE is the Director of the Higher Education Institute of Ecovillage, ISEDE. Consultant in Ecovillages and Permaculture, Agroforestry-Environmentalist, Project Manager / Programs, he is also specialist in New Agricultural and Environmental Technologies. Khaly MBENGUE is a committed activist of Endogenous Sustainable Development serving African communities through REDES and GEN-Africa.
Ibou NGOM is an educational professional. He is a graduate of the State University of Odessa in Ukraine where he obtained a Master in Slavic Philology and a title of Translator-Interpreter. He is the Headmaster of the high school of Bambey Serere where he introduced the concept of Eco-high schooll.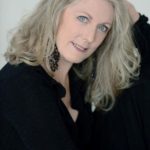 People and their cultures have always held a deep fascination for me. I yearn for the chance to expand and grow within the roots of Africa. This is my passion. I want to create a positive destiny for the betterment of a worldwide understanding of all peoples and the humanitarian concerns that we are facing in this new global age.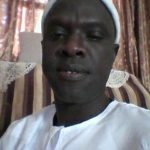 Analyst-programmer of training, Mr. Oumar Seck is webmaster and trainer in Information Technologies and Communication, capitalizing an experience of more than 15 years in this profession. He discovered this vocation with the creation of the training center "3CTIC (Center of Creation of Capacities in ICT)" of the NGO CRESP (Resource Center for Emergence Participative) located in Yoff, and of which he is a member founder.