The PUMA (Emergency Program for the Modernization of the Axes and Border Territories) and the REDES (Network for the Emergence and Development of Ecovillages in the Sahel), signed Wednesday, September 11, 2018 in the premises of the PUMA, a framework convention of Both organizations have realized that by working together, they can bring out many localities that have been left behind.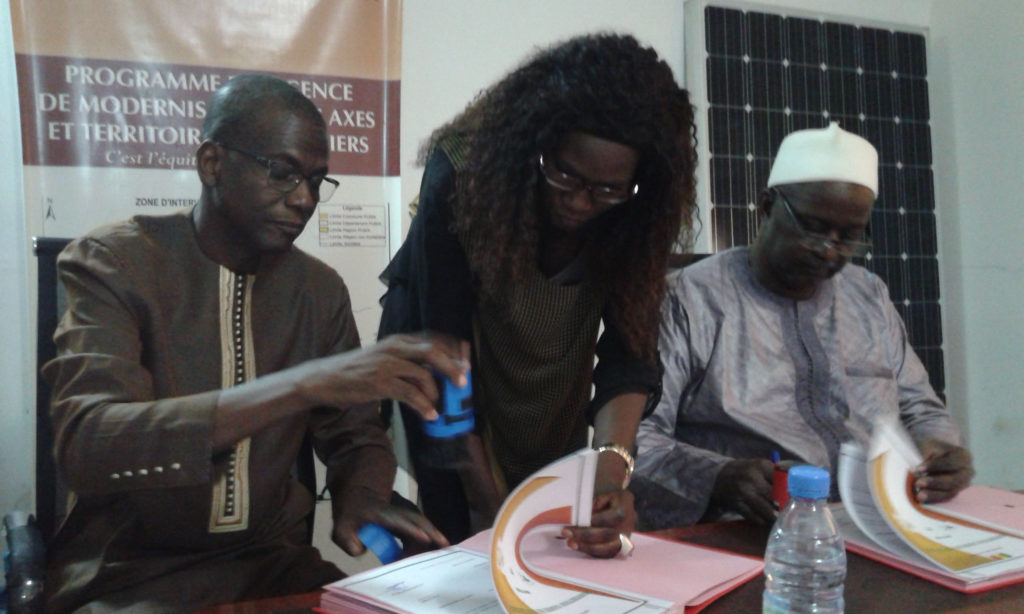 The PUMA is a government agency that aims to develop the peripheral regions located at our borders with Mauritania, Gambia, Mali and the two Guineas.
Apart from the small coast, Dakar, Mbour and the Great coast to Saint Louis, the PUMA intervenes everywhere along the borders to further secure our borders, to highlight the socio-economic potential of these peripheral regions and include people in the national development effort of our country.
It works to open up its intervention zones, to solve the infrastructure deficit and to fix the mostly young populations in their terroirs.
The REDES, affiliated to the World Network of Ecovillages, is engaged in a process of conversion of several villages across the country in ecovillage to fight against desertification, endemic poverty, rural exodus and thus illegal migration.
PUMA and REDES will implement ecovillage creation and development strategies. REDES has solid experience in the design and implementation of ecovillages and is currently engaged with the support of GEN Mauritanie in the transformation of 35 traditional villages located on both sides of the Senegal River into one. pole of ecovillages.
PUMA and REDES share the same ambition to regenerate ecosystems and raise the standard of living of people living in the border areas of our country. This convention plans to involve neighboring countries in implementing the progress of the two structures to magnify and strengthen good neighborly relations. REDES has also signed other partnership agreements with the municipality of Gamadji Saré in the Podor and plans to do the same for local authorities in the center of the country, including Baol.
Mamadou THIOR – Ambassadeur du Global Ecovillage/ Afrique
Chargé de communication du REDES (www.redes-ecovillages.org)